About Me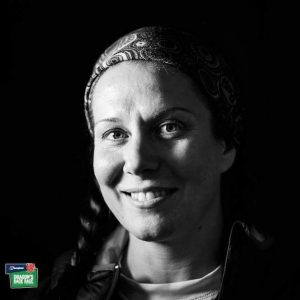 I have been passionate about health and fitness since an early age and an avid runner since I can remember.
I have competed in many marathons and ultra-distance events, improving on my performance from race to race, drawing on the bad runs and mistakes to keep getting better. Researching and developing my conditioning training and nutrition to give me the edge and ensure I can perform at my best.
With 20 years' experience in personal training, performance enhancement and sports injury therapy I have a wealth of knowledge and a great understanding of how the body works and how it can be trained to perform at its best.
Initially I began my career in the Royal Navy before going on to become a Personal Trainer and Sports Massage Therapist and now a Sports & Clinical Injury Rehabilitation Therapist.
Client Testimonials
Having had a lot of bad episodes with a lumbar disc issue over many years. Seeing several different practitioners without much progress, Michelle was able to help stabilise this problem and with regular maintenance the improvements in my mobility are fantastic. I'm now able to get back to my active lifestyle. Thank you. Highly recommend.
Neal Waterman
Back Pain Treatment
Michelle has treated my wife, daughter and myself for different running related pain. She always finds the root of the problem and gives great advice on why we are getting the pain and how to prevent it, explaining things in a way that is easy to understand. The follow up specific exercise videos that she provides are great. Highly recommend.
Carl Arrowsmith
Running Injuries
Michelle has worked her magic on my VERY tight lower back, loosening it up and giving me much greater flexibility. She is also relieving a shoulder which has been aching for the last couple of years following a MTB crash. Can't recommend highly enough.
David Richards
Lower Back and Shoulder Pain / Flexibility